Perconx Technologies
10045 Baltimore National Pike, A7 PMB 1102
Ellicott City, MD, 21042
support@perconix.com
Hours
M-F: 9am – 5pm
S-S: Closed
410 949-1254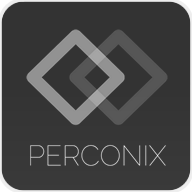 Perconix Technologies is a IT consulting service provider for web and mobile sites. Perconix Technologies are experts at building complex websites. Perconix Technologies will build your site on your cloud using Microsoft Azure or AWS but depending on the project Perconix Technologies can build your site on a hosting plan. Perconix Technologies also can build your website site on premise with active directory capabilities.
Perconix Technologies can replace paper-based forms with electronic to reduce the cost of physical paper storage. Our forms are able to generated PDF compliance forms based on your require design. We beat the competition because our maintenance plans come with a guarantee, if it breaks we fix at our expense.
We design attractive layouts and recognizable branding identity for your customer.
Perconix Technologies extensive experience position them well to provide resources that help build collaboration and interaction with government, business and communities. Perconix Technologies focus is on quality customer service for a long-lasting relationship.
Our technology experts and business professionals analyze research, design and implement solutions in the areas of:
Consulting
Fleet Accident Management Systems
Fleet GPS Management Systems
Professional websites
WordPress site on Microsoft Windows with active directory
Business web tools
WordPress maintenance
Electronic complex web forms
PDF integration with your web forms
Workflow
Cloud services – Office365, OneDrive, SharePoint, Microsoft Azure, Microsoft Flow, AWS
Hosting services
Graphic design – Custom layout designs for presentations, logos, flyers, posters, branding and more
Managed content writing for your website
Translations services in English, Spanish and other languages.
North American Industrial Classification System (NAICS) Codes
519130 – Internet Publishing and Broadcasting and Web Search Portals
541430 – Graphic Design Services
541511 – Custom Computer Programming Services
541512 – Computer Systems Design Services
541513 – Computer Facilities Management Services
541519 – Other Computer Related Services
541611 – Administrative Management and General Management Consulting Services
541618 – Other Consulting
541930 – Translation and Interpretation Services
611420 – Computer Training
518210/514210 – Data Processing, Hosting, and Related Services